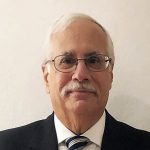 COMPANY:
Keystone by Design, Inc.
CONTACT:
Stephen Cohen
ADDRESS:
6355 Waldron Street
Pittsburgh, PA 15217
PHONE:
412.421.3999
FAX:
412.421.9259
EMAIL:
stevec@keystonebydesign.com
DESCRIPTION OF SERVICES:
We help the small and medium business owner look beyond the day-to-day routine to the larger possibilities in the marketplace.
Using simple guerrilla marketing concepts, new technology, creative strageties and proven tactics rather than the brute force of large advertising budgets, we look for and exploit the myrid opportunities that exist all around us.
Discover how you can double your profits in twelve months – or your money back.