COMPANY:
Rothman Gordon, P.C.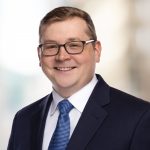 CONTACT:
Matthew J. McClelland, Esq.
ADDRESS:
310 Grant Street
Third Floor, Grant Building
Pittsburgh, PA 15219
PHONE:
412.338.1156
FAX:
412.246.1756
EMAIL:
MJMcClelland@rothmangordon.com
ATTORNEY PROFILE:
https://www.rothmangordon.com/attorneys/matthew-j-mcclelland/
DESCRIPTION OF SERVICES:
Rothman Gordon is a Pittsburgh-based law firm built upon a combination of sophisticated law and personalized service. With nearly 30 attorneys, we are large enough to bring a breadth of resources to meet our clients' needs, yet small enough to maintain personal relationships with them. We have been serving Pittsburgh and Western Pennsylvania since 1954. This is our home and we believe we can have a positive impact on our clients and our community. Our belief is that by listening to and understanding our clients, we can be trusted to represent their best interests. Rothman Gordon focuses on closely-held and family businesses and individuals. Our areas of practice include business and corporate law, including succession planning, entity formations and mergers and acquisitions; commercial real estate; commercial and business litigation; estate planning and administration; taxation; financing and commercial loans; employment law, including the negotiation of employment agreements and separation agreements; labor law, including collective bargaining agreements and representation of labor unions; employment litigation; and workers' compensation and social security disability. We also represent land owners with respect to oil and gas rights.